Plastics
The plastics industry has been one of the economy's largest and fastest-growing industry sectors. Plastics firms support all walks of life, from health and well-being, nutrition, shelter, and transportation to safety and security, communication, sports, leisure activities, and innovation. Current market trends, such as reverse engineering, precision parts, plastic parts of electronics, 3D printing, and more efficient manufacturing technologies will support a strong plastics industry in the next few years.
Ash Logistics is involved in carrying transportation of plastic material mainly Plastic Pipes and Plastic Caps in India. Transporting plastics product is a bit risky job and need precaution while carrying out the work as it is a risky job because of its material and use. Ash Logistics carry transportation of plastic pipes very carefully. To transport plastic pipes and plastic caps the vehicles must be provided with a horizontal plain surface, free of nails, chains and other elements that can damage the pipes. The pipes must be conditioned over the vehicle without using metal cables or chains that are in contact with them.
To prevent deformations it must not put other loads over the pipes during the transport. When it is performed a load of plastic pipes with the mouthpiece, the pipes must be stacked up in the vehicle so that the mouthpieces are not subjected to load. Due to the little weight of plastic pipes, it is sufficient only one man to manipulate pipes and two men can manipulate a big size pipe. The fittings must be kept in the boxes or bags they are given.
The joining also must be stored in their corresponding bags and they must not be exposed to humidity nor will extreme temperatures and they be only collocated in the ends of the pipes in the exact moment when they are going to be installed.
Ash Logistics' Services
Turnkey services that help improve efficiency all along the supply chain.
3PL/4PL with years of experience.
A wide array of value-added services.
EXIM.
First Mile-Last Mile transportation to our customers.
PAN India transportation including neighbour country Bhutan, Bangladesh and Nepal.
Activities at Ash Logistics
Increased control over secondary distribution
Restructured logistical systems
Quick Response
Rationalization of primary distribution (factory to warehouse)
Increased return flow.
Efficient Consumer Response (ECR).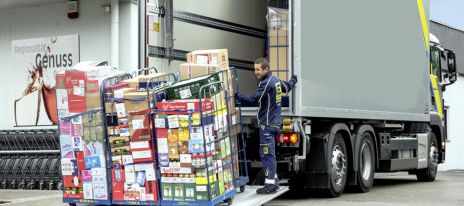 dfgjsrga.dga.dgkadkgadgadgadghg
Types of vehicle Ash Logistics use
Long-Haul Truck
Mini Truck
Heavy Truck
Container Truck
Pick-Up truck
Light Truck
How we are different in providing services
24/7 Transportation Tracking.
Manages of Import & Export Documentation.
Continuous Innovation in technology.
Equipped with SIM tracking Technologies.
Virtual Transport Desk.
Advanced fleet analytics.
Advantages of working with Ash Logistics
Seamless services.
GPS/SIM tracking equipped.
Centralised Control for Truck movement
Warehouse Management System
Collaborative management System
Flexibility
Are you interested in being a partner with Ash Logistics and Traders?
Join us as a partner and grow your business with us as never before. We are not just service providers but we are growth partner.