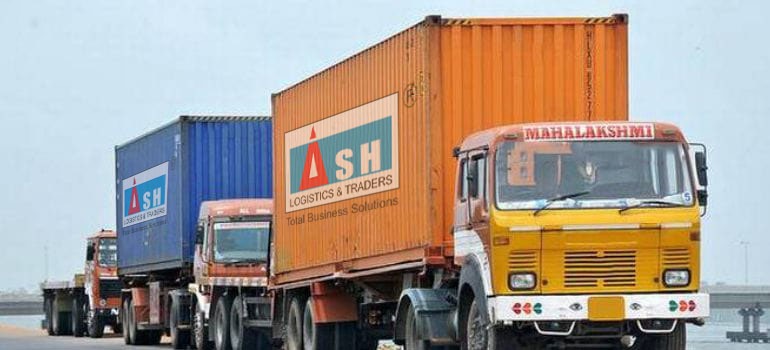 Ash Logistics is leading player in containerised EXIM transportation having strength in below services:
20 FT Container Services
20 Ft Heavy Duty Container Services
40 Ft Container Services
40 Ft Heavy Duty Container Services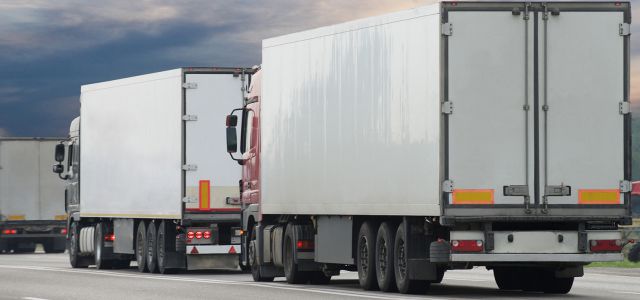 Containerization is the most vital factor of multimodal transportation as it combines the consistency of rail, flexibility of road, the cost effectiveness of shipping and speed of air transport. Container shipping is different from conventional shipping because it uses 'containers' of various standard sizes – 20 feet (6.09m), 40 feet (12.18m), 45 feet (13.7m), 48 feet (14.6m) and 53 feet (16.15m) to load, transport, and unload goods. As a result, containers can be moved seamlessly between ships, trucks and trains. The two most important, and most commonly used sizes today, are the 20-feet and 40-feet lengths. The 20-feet container, referred to as a Twenty-foot Equivalent Unit (TEU) became the industry standard reference: so now cargo volume and vessel capacity are commonly measured in TEU. The 40-feet length container-literally 2 TEU -became known as the Forty-Feet Equivalent Unit (FEU) and is the most frequently used container today.
Benefits of
Containerization
Safety & security-No pilferage and physical damage to cargo
Ensures substantial savings in packaging cost as compared to break bulk shipment
Obviates the need for covered warehouses as containers can be stored in the open, thereby reducing warehousing cost
Eliminates the intermittent handling of cargo during transit. Cargo arrives in better condition at destination
Reduces transit time through quicker cargo handling & by reducing the number of individual pieces of cargo that need to be handled
Our containerised
EXIM transport Services includes:
24 by 7 Online /offline order placement
Online LR (Lorry Receipt) generation through our Transport Management System
Assistance to decide type of container by our expert transport team
Tracking of your consignments 24 by 7 through our Transport Management System (GPS / SIM)
Visibility and reports for each movement of the shipment
Definite transit schedule towards just in time delivery
Opportunity to transport high value goods securely with our safe services
Extensive IT Network support for your FTL transportation including online billing, payment, PODs and other data backup for a year
Why
Ash Logistics
Facility for Warehousing - Transit, Bonded, Cold Chain etc
Ash Logistics is best service provider in this segment
Supported by own and hired fleet as per your need
Specialized in movement of large quantum of cargo or freight as per Law
State of art operational and material handling facilities like reach stackers, cranes, forklift trucks and trailers for internal transfer and local and long distance transportation.
We are one of the leading logistics companies in India serving containerised EXIM transport services to national and multi-national companies across India


Delivering consistent value to our existing all customers, we are trustworthy, reliable and leading service provider in this domain
Are you interested in being a partner with Ash Logistics and Traders?
Join us as a partner and grow your business with us as never before. We are not just service provider but we are growth partner.