Technology
At Ash Logistics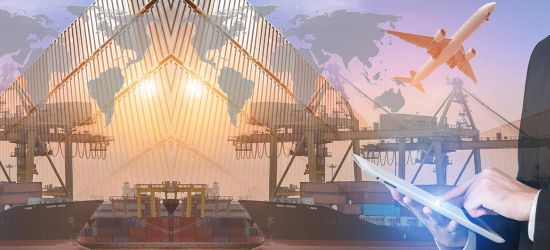 As we entered a world of technology the technology started shaping the way we do business and future of the logistics industry. It is enabling institutions to build ambitious advantages across functional domains and creating strategic possibilities. Ash Logistics integrates technology as part of holistic supply chain and solutions. Through advanced technology, we ensure high visibility, efficiency and responsiveness ensuring leading to supply chain management.
It is seen in the business that the use of technology by humans is as old as humans itself. It all began with the conversion of natural resources into simple tools. This has now evolved into complex techniques that are capable of undertaking complex tasks more efficiently and effectively and that too with the magnificent speed in a time-bound manner.
Ash Logistics believes that information technology will lead and revolutionize the logistics business in the coming future. This belief encouraged us to keep working with new technologies and continuously innovate the technology to match global standards. At Ash Logistics, technology forms the backbone of all our offerings. Widespread use of Technology ensures that all the operations work smoothly and efficiently.
Most of the technologies deployed by Ash Logistics have been widely worked upon to suit our and our customers' unique requirements and are successfully tried every day in every operation that we do.
Are you interested in being a partner with Ash Logistics and Traders?
Join us as a partner and grow your business with us as never before. We are not just service provider but we are growth partner.