Textile
A textile is a flexible material consisting of a network of natural or artificial fibres. Yarn is produced by spinning raw fibres of wool, flax, cotton, hemp, or other materials to produce long strands. Textiles are formed by weaving, knitting, crocheting, knotting or tatting, felting, or braiding.
The related words "fabric" and "cloth" and "material" are often used in textile assembly trades (such as tailoring and dressmaking) as synonyms for textile. However, there are subtle differences in these terms in specialized usage. A textile is any material made of interlacing fibres, including carpeting and geotextiles.
A piece of fabric is a material made through weaving, knitting, spreading, crocheting, or bonding that may be used in the production of further goods (garments, etc.). Cloth may be used synonymously with fabric but is often a piece of fabric that has been processed.In a retail unit, one needs to move finished goods into and out of the retail store. Logistics and supply chain helps in the easy movement of goods in the textile industry. Textile industry in whole can be considered a time-sensitive industry. Goods need to reach a specified location on time. Otherwise, the profit of the textile owner may be affected.
Ash Logistics' Services
Warehouse
3PL/4PL partner with years of experience.
A wide array of value-added services.
EXIM.
First Mile-Last Mile transportation to our customers.
PAN India transportation including neighbour country Bhutan, Bangladesh and Nepal.
Activities at Ash Logistics
Supply Chain Management (SCM)
Increased control over secondary distribution
Restructured logistical systems
Quick Response
Inter-store and returns flow management
Customized solutions for moving the products to the required locations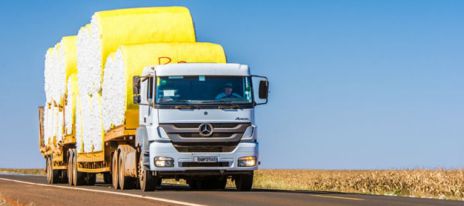 dfgjsrga.dga.dgkadkgadgadgadghg
Types of vehicle Ash Logistics use
Straight Truck
Mini Truck
Long-Haul Truck
Tail Lift Truck
Pick- Up truck
Long Platform Truck
How we are different in providing services
24/7 Transportation Tracking.
GPS enabled system.
Continuous Innovation in technology.
Equipped with SIM tracking Technologies.
Virtual Transport Desk.
Equipment dedicated to the transport.
Advantages of working with Ash Logistics
GPS/SIM tracking equipped
Hassle-Free movement
Provide 24/7 Tracking of vehicle
Warehouse Management System
Collaborative management System
Flexibility
Are you interested in being a partner with Ash Logistics and Traders?
Join us as a partner and grow your business with us as never before. We are not just Logistics and traders, we are more than that.