Electrical Goods
Electrical equipment is part of the distribution system in a large building. Electrical equipment includes any machine powered by electricity. It usually consists of an enclosure, a variety of electrical components, and often a power switch. Major appliance, Microcontroller, Programmable logic controller, and Small appliances are some examples of electrical equipment. More specifically, often electrical equipment refers only to components part of the electrical distribution system such as Electric switchboards, Transmission, Circuit breakers and disconnects, Electricity meter and Transformers.
This equipment is often used by solution engineers or network engineers who provide solutions to a variety of problems that occur with software or hardware. When customers have a task that they want to accomplish and their network technology is not sufficient, the solutions engineer comes up with solutions that are sold to the customer.
Transportation of Electrical goods involves a wide planning and systematic execution of the plan. The transportation and logistics industry deals with all modes of transport such as air, sea, rail, road and related sectors such as warehousing, EXIM and handling. The industry is heading towards a stage where the major companies coordinate with each other and offer related services under one roof. Larger integrated companies, which have a presence in other sub-sectors of the industry, are in a consolidation mode.
Ash Logistics' Services
Warehouse.
3PL/4PL partner with years of experience.
EXIM
Provide trucks for transportation as per the need of the client.
First Mile-Last Mile transportation to our clients.
PAN India transportation including neighbour country Bhutan, Bangladesh and Nepal.
Activities at Ash Logistics
Increased control over secondary distribution
Restructured logistical systems
Quick Response
Rationalization of primary distribution (factory to warehouse)
Efficient Consumer Response (ECR)
Introduction of Supply Chain Management (SCM)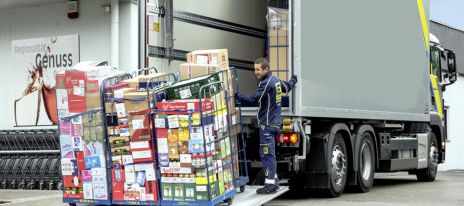 dfgjsrga.dga.dgkadkgadgadgadghg
Types of vehicle Ash Logistics use
Long-Haul Truck
Mini Truck
Heavy Truck
Container Truck
Pick-Up truck
Light Truck
How we are different in providing services
24/7 Transportation Tracking
Manages Import & Export Documentation
Continuous Innovation in technology
Equipped with SIM tracking Technologies
Virtual Transport Desk
Advanced fleet analytics
Advantages of working with Ash Logistics
Provide 24/7 Tracking of transportation
GPS/SIM tracking equipped
Centralised Control for Truck movement
Warehouse Management System
Collaborative management System
Flexibility
Are you interested in being a partner with Ash Logistics and Traders?
Join us as a partner and grow your business with us as never before. We are not just service providers but we are growth partner.