Consumer Durables
Consumer goods are many times separated into two categories: durables and non-durables. Durables have an extended product life and are not typically worn out or consumed quickly when you use them. Since they're made to last, durable goods are often times more expensive than non-durable goods that have to be purchased repeatedly over a short period of time.
A washing machine, automobiles, appliances, furniture, jewellery, consumer electronics and sporting goods are example of a durable good -- it takes many years and a number uses to completely expend its functionality. The laundry detergent used in the washing machine, on the other hand, is a non-durable good -- when the bottle is empty, the detergent must be repurchased.
Transportation of Electrical goods involves a wide planning and systematic execution of the plan. The transportation and logistics industry deals with all modes of transport such as air, sea, rail, road and related sectors such as warehousing, EXIM and handling. The industry is heading towards a stage where the major companies coordinate with each other and offer related services under one roof. Larger integrated companies, which have a presence in other sub-sectors of the industry, are in a consolidation mode.
Ash Logistics' Services
Turnkey services that help improve efficiency all along the supply chain.
3PL/4PL partner with years of experience.
A wide array of value-added services.
Provide trucks for transportation as per the need of the client.
First Mile-Last Mile transportation to our clients.
PAN India transportation reach including neighbour country Bhutan, Bangladesh and Nepal.
Activities at Ash Logistics
Increased control over secondary distribution.
Restructured logistical systems.
Quick Response.
Rationalization of primary distribution (factory to warehouse).
Increased return flow of packaged material and handling equipment for recycling/reuse.
Introduction of Supply Chain Management (SCM) and Efficient Consumer Response (ECR).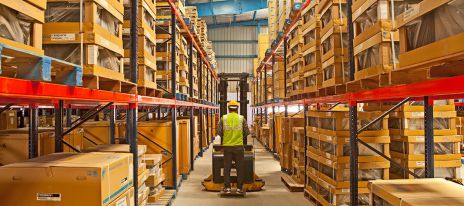 dfgjsrga.dga.dgkadkgadgadgadghg
Types of vehicle Ash Logistics use.
Long-Haul Truck
Mini Truck
Heavy Truck
Container Truck
Pick-Up truck
Light Truck
How we are different in providing services
Standardised quality and processes for all its work.
Manages Import & Export Documentation.
Continuous Innovation in technology.
Cost-Effective Supply Chain Network.
Virtual Transport Desk.
Advanced fleet analytics.
Advantages of working with Ash Logistics
Provide 24/7 Tracking of transportation.
GPS/SIM tracking equipped.
Common service platform.
Warehouse Management System.
Collaborative management System.
Flexibility.
Are you interested in being a partner with Ash Logistics and Traders?
Join us as a partner and grow your business with us as never before. We are not just service providers but we are growth partner.