South Asian Chamber of Commerce & Industry

- Appreciation Certificate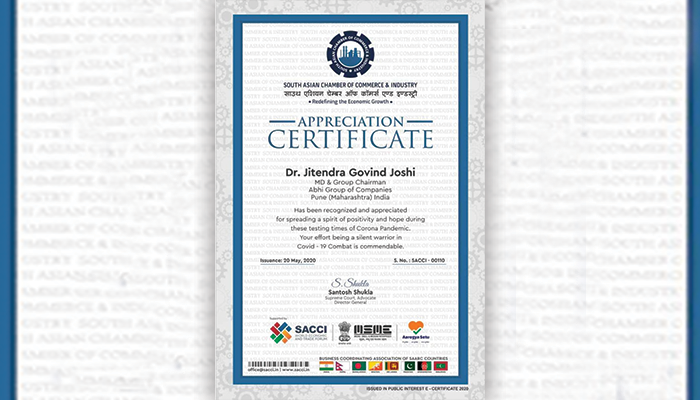 South Asian Chamber of Commerce & Industry - Appreciation Certificate
YIN Summer Youth Summit SYS'18 is a global one-of-its-kind 3-day residential programme, which connects young and dynamic students with global mentors. The students broaden their perspective by interacting with thought leaders and each other, be a part of panel discussions and workshops. This provides exposure to students and is a critical part of the journey to bridge the gap between boardroom and grassroots.
The third edition of the Summer Youth Summit is going to be more Bigger, Exciting, Amplified, and matted to the need of today's generation. The theme of this year is "Future Education", as everything around us is changing at the speed of light it is important to stay updated with the trends. YIN SYS'18 brings a unique opportunity to catch up with the current trends and happening.
YIN is a platform for the youth that aims to foster their knowledge, information, understanding of their rights and responsibilities and roles in a participative process so as to turn them into important pillars of the society. This would lead to their inclusion in future Programmes and actions targeted at their group.