Emerging Icons Of Pune Award -
2019
by TimesInteract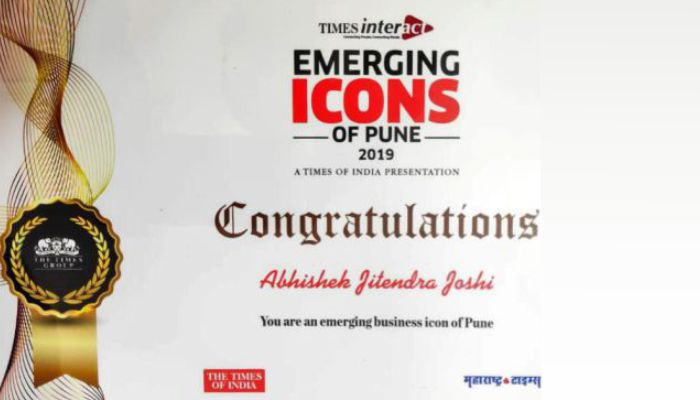 Times Interact Emerging Icons - carries the vignettes of successful entrepreneurs, who represent different sectors and areas of operation. Most of them initiated their journey from humble settings and attained success through diligence, hard work and innovation. Their success story may become an inspiration for others to emulate.
Emerging Icons of Bengaluru is more than just a profile of some ventures. It is a showcase of the city's talent and growth potential. It demonstrates what ambition coupled with creativity can do. These profiles demonstrate remarkable success - born out of sheer grit and determination.
They are not just proud edifices of the entrepreneurs but also an inspiration for others. This city is the start-up capital of the country and these ventures are beacons of hope. The Times of India has a long tradition of highlighting such achievements. In this series, Times Interact Emerging Icons is the latest.