Excellent Business Man Award

- By S.P. Mandali's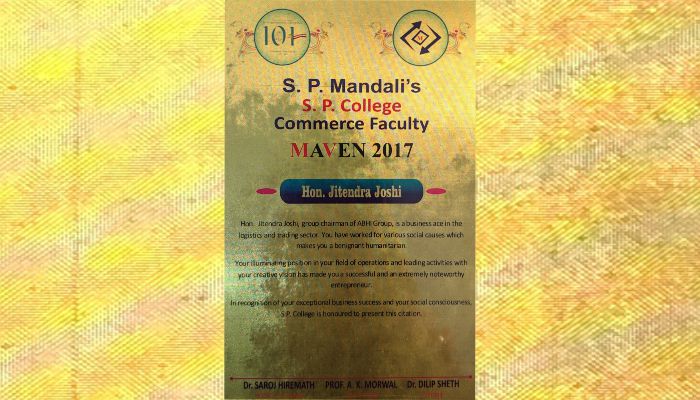 Since the foundation of the college in 1916, it has aspired to provide an all round education to students. The college offers a wide range of courses across a range of disciplines encompassing Arts, Science, Commerce, Computer Science and Business Administration.
Their mission is, To achieve a high order of excellence and a scientific outlook in diverse realms such as academics, culture and sports with a view to develop a sensitive, vibrant and globally competent human resource pool.
Sir Parashurambhau College offers quality education in all the three faculties of Arts, Science and Commerce, from std. XI to Post Graduation. It also offers research opportunities for students in the two Departments: Geography and Chemistry.