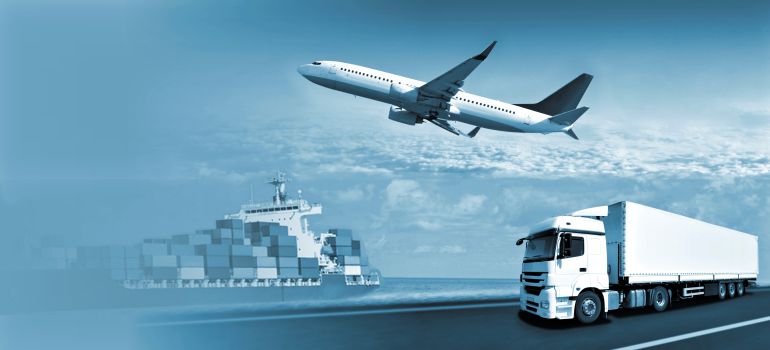 The First Mile of the supply chain is the flow of materials within the facility supply chain to create a finished good before it is delivered to the next destination in the supply chain. It is a set of fulfilment processes founded on material transport that reflect ideologies within the Last Mile. When executed with lean best practices, focus on the First Mile ensures that the transport and assembly of materials occur in an optimal fashion. The entry and flow of goods through a facility are often neglected or overlooked, yet they resemble challenges experienced in the Last Mile of the supply chain. If manufacturers eradicated conventional thinking of how to get inventory to the line faster, cheaper and more effectively, significa impacts - the bottom line in particular - would be recognized and reflected throughout the supply chain process.
With this line of thinking, similar challenges, advancements and impacts can be drawn and applied from the Last Mile to operations inside industrial centers to generate improved productivity. This phenomenon starts at the top of the supply chain, in what is called the First Mile. Ash Logistics has expertise to develop, optimise & operate such first mile delivery system for manufacturer / producers. By optimizing, and in turn automating the First Mile, manufacturers have the potential to improve overall production processes and address challenges related to providing shorter lead times and manufacturing custom products. Therefore, the First Mile can enable operators to turn their cost center into a growth center. Lean performance introduced through the First Mile enables sequential loading of materials onto trucks for efficient delivery time in the Last Mile.
The First Mile presents opportunity for manufacturers to rethink intra-logistics and how they can improve the velocity at which new products get to market, the speed at which they're produced, and how operations can experience improved efficiency. Other benefits of successful optimization of the First Mile include:
Other benefits of successful optimization of the First Mile include:
Redeploy the human workforce into high-value positions with complex tasks
Eliminate pressures of labour shortage or high turnover
Connect islands of automation to yield higher throughput and accuracy
Decrease operating density
Generate operational savings
Create opportunity to bring manufacturing closer to the customers
Offer competitively priced products by selling at a lower cost
Business-to-business (B2B) last mile logistics refers business-to-business shipping, one business sends products or raw materials to another business, which will sell the products or use the material to manufacture a commodity. Last mile logistics is essentially unique to the road transportation industry, acting as the 'clean-up hitter' of sorts for all other transport channels by completing the final stage of deliveries. Also, road transportation differs from other forms of logistics because it does not move over a single route or to a single set of destinations, such as the case with port-to-port, airport-to-airport and train terminal-to-terminal. The shipper makes the decision about what carrier to use, but B2B shippers typically have more decision-making power about vendors are used throughout the entire the supply chain, especially in the last mile trip. B2B shippers monitor delivery much more closely to make certain shipments arrive on time. They are dealing with large customer contracts, and poorly handled last mile logistics could put those relationships in jeopardy. Ash Logistics has expertise to handle your last mile delivery efficiently, competitively and has ability to add value to your last mile supply chain.
Our First mile – last mile in B2B type of

supply chain services Include:
24 by 7 Online /offline order placement
Online LR (Lorry Receipt) generation through our Transport Management System
Assistance to decide type of carrier by our expert transport team
Tracking of your consignments 24 by 7 through our Transport Management System (GPS / SIM)
Visibility and reports for each movement of the shipment
Definite transit schedule towards just in time delivery
Opportunity to transport high value goods securely with our safe services
Extensive IT Network support for your FTL transportation including online billing, payment, PODs and other data backup for a year
Why
Ash Logistics
First mile – last mile in B2B type of supply chain is one of the core offering from the Ash Logistics' Transport Division.
Ash Logistics is best service provider in this segment
Supported by own and hired fleet as per your need
We are one of the leading logistics companies in India serving First mile – last mile in B2B type of supply chain services to national and multi-national companies across India
Delivering consistent value to our existing all customers, we are trustworthy, reliable and leading service provider in this domain
Are you interested in being a partner with Ash Logistics and Traders?
Join us as a partner and grow your business with us as never before. We are not just service provider but we are growth partner.