Excellence In Logistics Awards -

By Radio City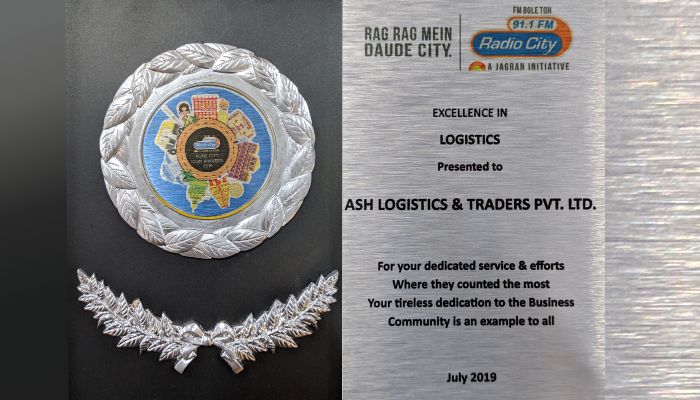 Radio City operates 20 FM stations in seven states. It has presence in metros as Delhi, Mumbai, Bengaluru and Lucknow and has a listener base of 10.8 million.
Launched in August 2008, radiocity.in is India`s Music Portal. The first web radio station Radio City Fun Ka Antenna was launched in March 2010. Our web radio stations offer 24 hours of uninterrupted streaming internet radio and Live RJ hosted shows, radiocity.in has 18 web radio streams. The website also features, news, videos, access to Radio City RJs, Shows, Radio City properties and exclusive scoops on celebrities at Radio City reaching out to 53.6 Million as of 30th April 2019.
Jagran Prakashan Limited is a media conglomerate with interests spanning across printing and publication of newspapers & magazines, FM Radio, Digital, Outdoor Advertising and Promotional marketing / Event management / on ground activation businesses. The Group publishes 8 newspapers and a magazine from 38 different printing facilities across 13 states in 5 different languages with over 400 editions and sub editions these include some veritable titles as the World`s largest read daily, India`s No.1 compact daily and India`s No.1 Urdu daily.